Every issue of Sensitive Skin is now available in a full-color, interactive PDF edition! Looks great on iPads or other tablets! For those who prefer print, you can get issues 8 and up at Amazon.
Here they are, warts and all, available for the first time in over 15 years – scanned versions of the original print run of Peau Sensible/Sensitive Skin, from 1991 – 1994, in PDF format.
Jam-packed with downtown NYC superstars, writers, musicians and artists, including Richard Hell, Herbert Huncke, Richard Kern, Eileen Myles, Jack Micheline, Emily XYZ, Patrick McGrath, Taylor Mead and many, many more.
Previously, on Sensitive Skin!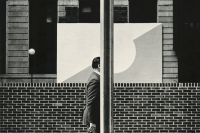 Charles Gatewood
In early 1972, I spent a week with William Burroughs in London, photographing a cover story for Rolling Stone. Burroughs' radical ideas about power, control, and money touched me deeply. When I returned to New York, I began photographing the financial district in a whole new style. I'd never taken photographs like this before–but I… Read more »
Carl Watson
People like to blame things—they like to pretend life is an accident, that it's not their fault.   But accidents can be intentional.  We make ourselves magnets by our aggressive apathy.  On top of that we are fascinated by the idea of contingency—it suggests a value to individual existence.  But there is none really.  And so I was working on the Papa Sri Frank Payne path to nirvana—drink like a fish, speak to no one, indulge regret—alcohol, asceticism, hindsight. 
David West
David West documents the musicians of the avant-garde, the people of the underground milieu and his experiences of urban life. His work is historical and intimate. He presents culturally saturated images that draw from his deep imaginative reservoir.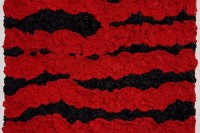 Peter Shear
What really sends me is artwork containing a spaciousness of address which allows for our looking to become consuming and urgent. In these moments the relationship between object and audience can be truly generative, a partnership. The gulf of meaning present in an artwork separating artist from viewer remains mysterious and it feels good operating… Read more »
John S. Hall
John S. Hall, of King Missile fame, reads a poem, "I Hate this Guy," that he apparently wrote on his way over to the club on his Blackberry. As soon as John Kruth is ready on sitar, he quits it and moves on to "How They F***ed," which was originally published in Sensitive Skin #7. Brilliant, hilarious and seriously NSFW.