Every issue of Sensitive Skin is now available in a full-color, interactive PDF edition! Looks great on iPads or other tablets! For those who prefer print, you can get issues 8 and up at Amazon.
Here they are, warts and all, available for the first time in over 15 years – scanned versions of the original print run of Peau Sensible/Sensitive Skin, from 1991 – 1994, in PDF format.
Jam-packed with downtown NYC superstars, writers, musicians and artists, including Richard Hell, Herbert Huncke, Richard Kern, Eileen Myles, Jack Micheline, Emily XYZ, Patrick McGrath, Taylor Mead and many, many more.
Previously, on Sensitive Skin!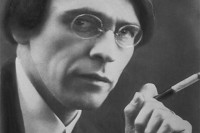 Vladislav Khodasevich & Jenny Wade
"Vladislav Khodasevich: Midlife Meltdown in Paris," an essay by Jenny Wade, along with a new translation of K's poem "In Front of the Mirror."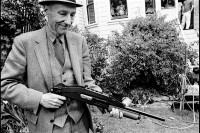 Allen Ginsberg
A Sensitive Skin web exclusive! Allen Ginsberg interviews William S. Burroughs in Lawrence, Kansas in 1992. With photographs by Ruby Ray, from the original REsearch magazine sessions, and drawings by David West. With an intro by B. Kold.
Breyten Breytenbach
Breyten Breytenbach was a committed opponent of the policy of apartheid. In France he was a founding member of Okhela, a resistance group fighting apartheid in exile. On an illegal trip to South Africa in 1975 he was betrayed (by the ANC who mistrusted him), arrested and sentenced to seven years of imprisonment for high treason: his work The True Confessions of an Albino Terrorist describes aspects of his imprisonment. Released in 1982 as a result of massive international protest he returned to Paris and obtained French citizenship. He currently divides his time between Europe, Africa, and the United States.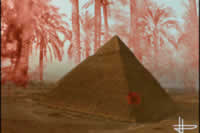 Gary Indiana
(from Gristle Springs, a novel of intrigue) In a detention cell at Gizmo, Umma Obikhan Khan, supposedly blind as the proverbial bat (having dwelt in many caves, the Umma knew well that bats are not at all blind, but simply prefer the efficacy of echolocation), darted his Blue Eye at one of the simpleton guards… Read more »
Sharon Mesmer
Evil Polish Boners I don't know what it is about spandex suits for wrestling and rowing, but they always seem to create the most evil Polish boners. The Polish boner is a boner that the Polish boner team created using Erasmus' Erotic Tales of Defiant Men mucus mud baths and a bunny rabbit missing one… Read more »