Buy it on Amazon
Buy it on Kindle
Don't like Amazon? All of our books are available through other online sellers (Barnes and Noble, Powells, etc.). You can also order our books through Ingram, at your local bookseller or library.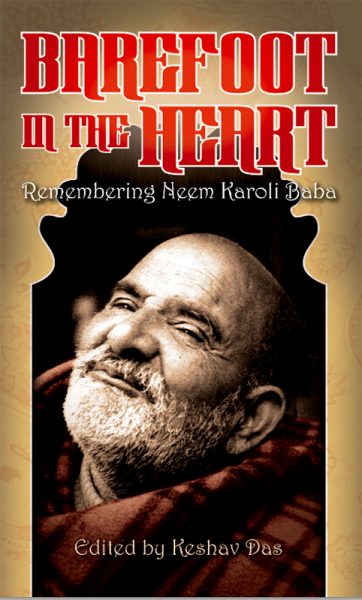 Barefoot in the Heart: Remembering Neem Karoli Baba is a collection of transcribed oral stories of the Indian saint Neem Karoli Baba (Maharaji). It includes many anecdotes and first-person retellings of stories collected in India and in the USA over a period of 9 years, by Keshav Das, including a small selection of unpublished stories originally intended for inclusion in Miracle Of Love by Ram Dass.
Check out an excerpt here.
"Barefoot in the Heart is a divine raft to take us across the ocean of darkness to the glorious land of light. Every page is filled with Maharajji's nectar….. Profound gratitude to Keshav Das and his collaborators…."
—Jai Uttal