Buy it on Amazon
Buy it on Kindle
Don't like Amazon? All of our books are available through other online sellers (Barnes and Noble, Powells, etc.). You can also order our books through Ingram, at your local bookseller or library.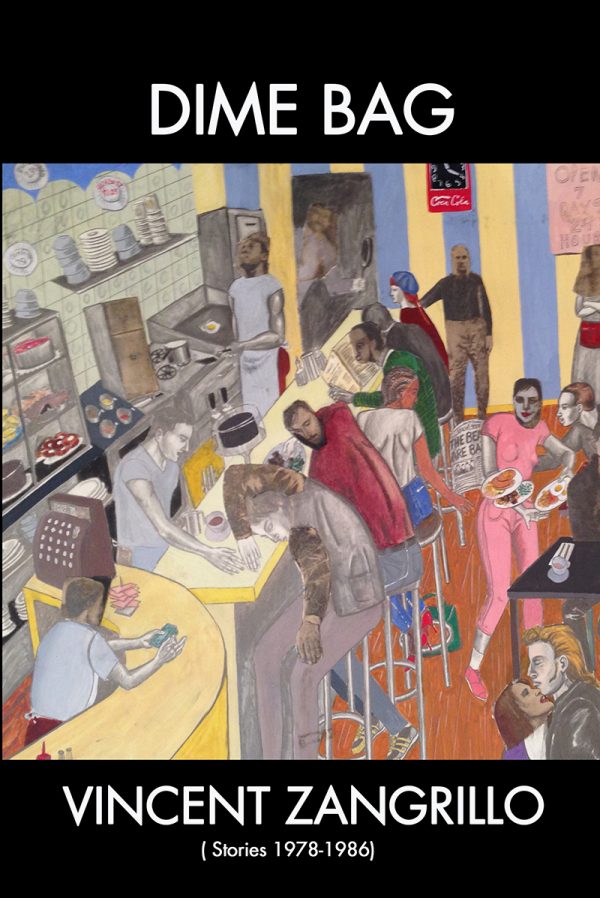 The junkie as iconic anti-hero is a vein that runs through the body of mid-to-late 20th-century American literature, from The Man with the Golden Arm to Naked Lunch to The Basketball Diaries. Written and set in the demimonde of Downtown Manhattan in the pre-gentrified late '70s to mid-80s, Dime Bag is the latest installment in that tradition. The work is a series of interconnected short stories that chronicle its god-forsaken narrator's manic exploits: rising and falling, crashing—but never really quite burning.
"If the streets of New York could talk, they would want Vincent Zangrillo to be their voice. The smell of the match under the spoon, the voices shouting two apartments down, a sigh lost in the rush of 10 million people hustling to get through their day, these are the things Zangrillo knows, cherishes and tells. We are blessed to have his unblighted vision of the damned."
—Tom Graves, author of Pullers and Crossroads:
The Life and Afterlife of Bluesman Robert Johnson.
"Written with unflinching vision in vivid language, Vincent Zangrillo's Dime Bag shows us life on the streets in all its strange and radiant beauty."
—Richard Modiano, Executive Director Beyond Baroque Literary /Arts Center