Novelist and essayist bart plantenga in conversation with Bernard Meisler.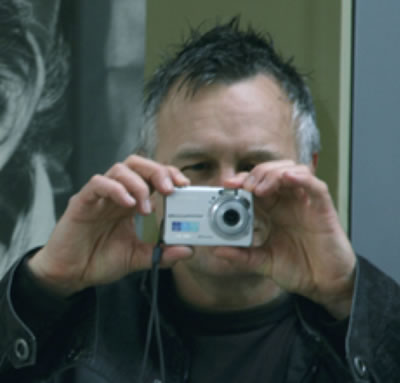 Amsterdam-based bart plantenga is a novelist and essayist (PARIS SCRATCH, NY SIN PHONEY) and one of the co-founders of the Unbearables literary group. We met over 30 years ago in Paris, when we published a 1-shot lit mag, The Bik Dik Review, which was the precursor to Peau Sensible, which became Sensitive Skin. We spoke about living in Amsterdam as an ex-pat, why social media doesn't work anymore, and the book he's currently working on – interviews with 100 people about why they didn't have kids. Of course, we went down the political rabbit hole, and discussed why both MSNBC and Fox News suck, how the mainstream media ignores Bernie Sanders, and America's obsession with guns and religion. Around the 65 minute mark, bart reads to us from PARIS SCRATCH and a Steve Cannon story from NY SIN PHONEY. Listen up!
The Sensitive Skin magazine podcast is now available on iTunes, Stitcher, Spotify and the other usual places, or listen to it here. New episodes every Monday!
Podcast: Play in new window | Download
Subscribe: Google Podcasts | RSS
Podcasts