Today the world is wet & white: everybody tries
to throw the snow back (a girl, determined, handles a shovel
gingerly, sends a pile of it scattering; it flies
to the court below, exposing a red-stained Kreolite
stair, freeing it, contemplation of her handiwork, the novelty
of it in her face) to where the rain can dispatch it,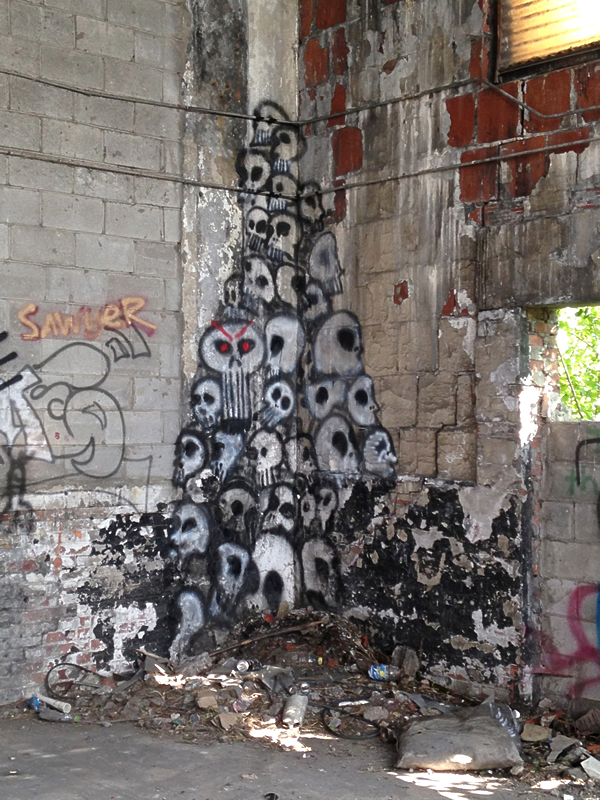 dispose of it (might have to call up the city,
might have to call up the sanitation department, might have
to call up the fire department, dig a deep pit
to throw it in), to run it off, to swell up the river
with it, the tide spinning sooty, frozen blocks down past
the Word Trade Center; out into the harbor!
The other day the sun was unusually warm; we
dared to walk in Prospect Park, to insepct the lily pond
in the botanical gardens: it was nice to see
the rhododendron bush in your backyard survived!
–John Farris
 
Sensitive Skin 12 available here in PDF format here for just $4.95, or get the full-color print version via Amazon and select bookstores.
Photographs
Poetry