Ron Kolm in conversation with Bernard Meisler.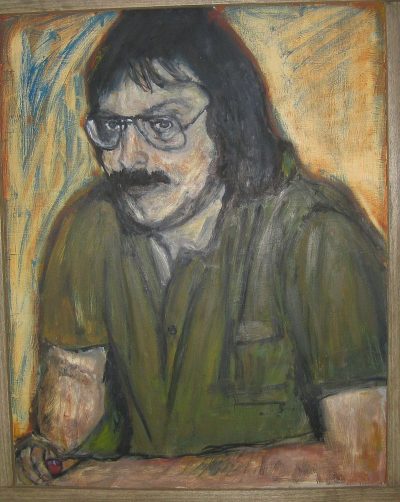 Ron Kolm is a poet (The Plastic Factory, Welcome to the Barbecue, and most recently,"A Change In the Weather," from Sensitive Skin Press), an editor of many books, including those published by the Unbearables writing group, of which he is a founding member, a short-story writer (Duke and Jill), a bookseller, and, last but not least, a contributing editor for Sensitive Skin magazine.
We spoke about his belief that we're living through a Faux fifties era, and what's to become of us, the brilliance of Chuck Berry lyrics, avoiding the Vietnam War by working with Vista, how he moved to NY and got into the bookselling biz (and worked alongside Patti Smith, Richard Hell and Tom Verlaine at the Strand in NYC). We also discussed our common interest in history (and found out that we share the same favorite history book, The Twelve Caesars by Suetonious), what the '70s were like in the East Village, and how Giuliani started ending it all when he sent a tank down 13th street.
At around the 46-minute mark, Ron reads us a few poems.
The Sensitive Skin magazine podcast is now available on iTunes, Stitcher, Spotify and the other usual places, or listen to it here. New episodes every Monday!
Podcast: Play in new window | Download
Subscribe: Google Podcasts | RSS
Podcasts
Poetry