Tony DuShane in conversation with Bernard Meisler.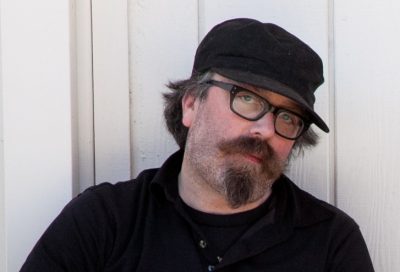 Tony DuShane is the godfather of the indie lit podcast. His show was on terrestrial radio for many years, and featured guests from Wim Wenders to Irvine Welsh to Nick Cave, and is now back as a podcast – check out Drinks with Tony every Wednesday. Tony is also the author and of the memoir Confessions of a Teenage Jesus Jerk, which was made into a feature film, directed by Eric Stoltz. Released in 2018, it's currently streaming on Amazon Prime.
The Sensitive Skin podcast is now available on iTunes, Stitcher, Spotify and the other usual places, or listen to it here. New episodes every Monday!
Podcasts