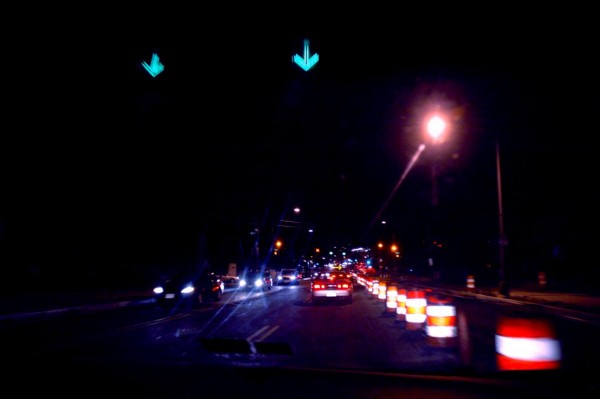 Miles Davis was a skinny motherfucker, a bitter and often mean man.
I have always been a little on the stocky side and while often bitter,
I am rarely ever mean.
Miles Davis was a master trumpet player while the only thing I've mastered
is the art of keeping my better qualities concealed like money
people hide in their shoes.
Miles Davis was a performer who most of the time would have preferred to just
rip your eyes out rather than accept your applause.
I am a performer who most of the time would prefer to just rip your eyes out
rather than accept your applause.
Whenever Miles Davis wanted to make money he'd just pick up his horn,
play it, and come home with several thousand dollars.
Whenever I want to make money I write a story and two months later I get
a check in the mail for a hundred and fifty bucks or less. (Usually less.)
During the course of his life Miles Davis went to Paris, Tokyo, London.
The longest trip I ever made was the time I had the stomach flu and took
a Greyhound bus from New Orleans to Las Vegas.
Miles Davis—people always seem to obsess on him.
Like the Irish Catholic girl I knew in college who said,
"All I know about jazz is Miles Davis."
Like the kid watching a man play trumpet
on the corner of St. Mark's Place and Avenue A
and saying to him,
"Hey, man, play some Miles Davis."
As far as I know no one has ever obsessed on me,
and though I have heard stories of people other than me
reciting my poems in public
I believe these reports to be greatly exaggerated.
I remember when Miles Davis died.
I was at a girlfriend's apartment in New York
and they'd been playing Miles Davis on WKCR all weekend.
We'd gone out for Chinese food and when we got back
to her place she suddenly turned catatonic,
giving me an evil look as Sketches of Spain
came out of the radio.
"What's wrong?" I asked, "Was it something I said?"
She just sat there on her living room chair saying nothing,
and after a while I walked out the door,
went home and turned on the TV.
Miles Davis would have screamed
"What the fuck's wrong with you, bitch?"
before picking up the phone to call one of his other girls.
"Mary," he'd say, or "Martha" or "Johanna" or any of a hundred other names,
"This is Miles. Meet me at the corner of Second Avenue and Eleventh St.
in ten minutes, and make sure you're wearing that red silk dress I gave you.
No, not the blue one the red one. Did you hear me, I said RED, woman!"
Click.
Miles Davis is dead,
though I, at the moment, am alive
and remembering the night two years after he died,
when contemplating the wind's direction, I stood
on the corner of Broadway and West 57th street
in a crucifixion pose.
Elsewhere the Eiffel Tower was standing tall and Big Ben still
ringing as the lights of Tokyo pushed out the darkness.
And with the November cold sliding through my winter coat
I put my arms back down and walked
like on a Sunday morning in the spring
when the blood rushes through your veins,
only it wasn't spring and it wasn't Sunday,
and I wasn't anywhere near Heaven
with no money in my pocket, no tune to play
and no made-up angel in a silk dress
to take me home.
Miles Davis
is long gone and so is
Jesus, Buddha, Muhammad or whosoever
has inspired or moved you
but at least you
are still alive.
So let your idols expire. Let there be joy
on Broad St. and bedlam uptown.
Let young hearts and your own be crushed.
Commerce will work against you once again,
but the law of the land
is a wasp with mud on its wings
and honey in its left eye.
Its belly is full
but its heart is a sponge:
kill it before it kills you because
the gods will never punish you,
and the saints and angels will never squeal on you,
only men whose names have
already been forgotten.
-Jose Padua
Photo by Jose Padua. Originally posted at On These Days Driving.  Jose Padua is co-author of the blog Shenandoah Breakdown.
Poetry