Hells Kitchen
After the war in Vietnam
Wound down, and my stint
Doing alternative service
Came to an end,
I had to stop
And take stock
Of my situation.
I could return to Pennsylvania
And get a job in a factory
Dealing with chemicals
That fuck with your body,
But I'd done that before
I'd signed up for Appalachia
And it sure wasn't much fun
Back then, so I decided
Not to go that route again.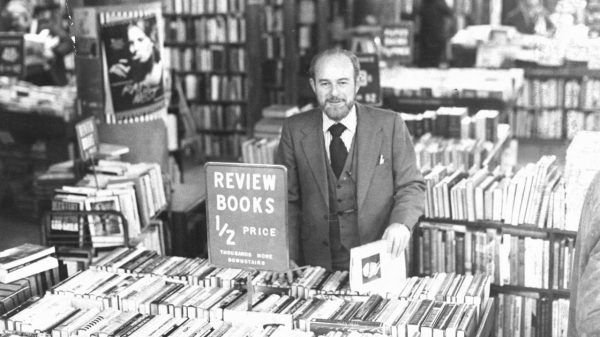 Also, I was starting
To think of myself as a writer,
And to pursue that career
I figured I have to move
To New York City
Because I'd heard
That's where the action was.
My pick-up truck
Had thousands of miles on it
And wasn't going to last
Much longer, but
I knew I could use it
For one more mission.
I loaded it up
With the many boxes
Of books I'd bought
During my travels
Across the country
And a bag of clothes
And headed north.
I drove to the Port Authority,
Parked, and went outside
To look for a newspaper.
I found a copy
Of the Village Voice
And took it back to the truck
Where I checked out
The apartment listings.
I found several, but the one
That interested me the most
Was for a studio on 46th Street,
Between 8th and 9th Avenues,
For a hundred and sixty a month.
I circled the phone number
And called it from a pay phone.
I managed to get
An immediate appointment
To check the joint out.
I liked what I saw, plus
I could afford it, having
Saved some money
From my year of service.
I signed a two year lease,
And gave the landlord a check.
I went back to the parking lot
Got my vehicle
Drove to the street
In front of my new place
And carried my stuff inside.
I later sold my truck
For almost nothing
But I didn't need it anymore.
I woke up the next morning
After a fitful night's sleep
On the bare floor, and
Started looking for a job,
But nothing went my way.
Every place I applied to
Seemed interested at first
But as soon as I got to the part
Where I told them about
My year in VISTA
They got cold feet.
I could read the equation
On their faces—
Community organizer
Equals union organizer—
And nobody wanted that.
The days went by
And my savings
Were dwindling
So I started selling off
Parts of my library
To get enough cash
For food and rent.
I became one of the regulars
At the Strand Bookstore
And Fred, the owner's son,
Began to recognize me.
After my third trip,
He offered me a job,
But as the pay
Was sixty dollars a week,
I said no, and continued
To pound the pavement
To no effect.
After my fifth trip
I said yes. I was running
Out of books.
–Ron Kolm (dedicated to the memory of Fred Bass)
Poetry