Writer, poet and musician Keshav Das in conversation with Bernard Meisler.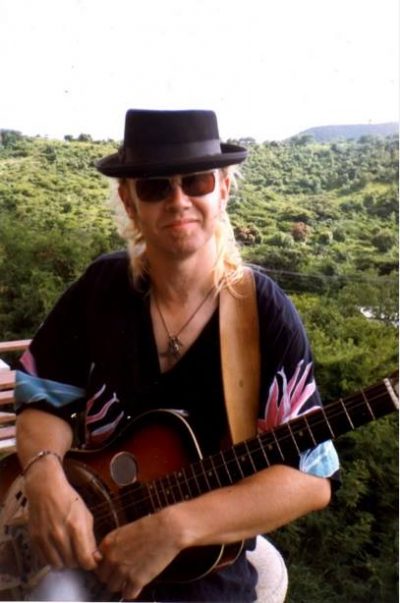 Keshav Das, was, once upon a time, an editor at Sensitive Skin magazine, when he went by the nom de plume Christian X. Hunter. He also painstakingly compiled and edited the book BAREFOOT IN THE HEART, a collection of oral history of the Indian saint Neem Karoli Baba. We had a great time talking about Ram Dass, the Jivamukti Yoga Center, how he grew up in New York City and learned to play guitar (he played Kirtans with Krishna Das for many years), and was taken in by the great comic book artist Ralph Reese as a homeless teenager. He later became a professional motorcycle racer and photographer, before I met him when he started writing poetry as part of the Unbearables. It was great to connect with him and we had a Good Talk, so listen up!

The Sensitive Skin magazine podcast is now available on iTunes, Stitcher, Spotify and the other usual places, or listen to it here. New episodes every Monday!
Podcast: Play in new window | Download
Subscribe: Google Podcasts | RSS
Podcasts
Poetry