BY LORRIES ALONG SIR JOHN ROGERSON'S QUAY
past Nichols' the undertaker's. Eleven, daresay.
Sent his right hand with slow grace over his hair:
Where was the chap I saw in that picture somewhere?
Ah, in the dead sea, floating on his back;
It's a law like that. Curriculum. Crack.
It's the force of gravity of the earth is the weight.
Per second, per second. Post office. Too late.
Eleven, is it? I only heard it last night.
What's wrong with him? Dead. And, he filled up, all right.
Chloroform. Laudanum. Sleeping draughts. Phlegm.
Better leave him the paper and get shut of him.
______________________
* Lines in this found poem are taken in exact order and sequence from the "Lotus Eaters" episode of
Ulysses by James Joyce, with intervening material erased.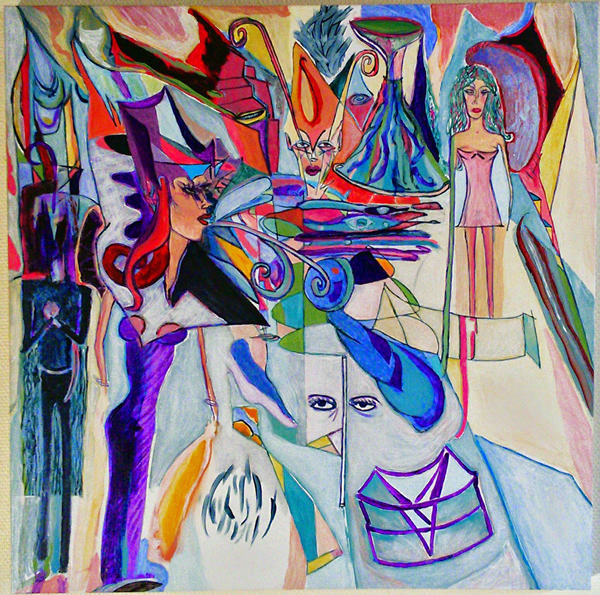 –Larissa Shmailo
Sensitive Skin 12 available here in PDF format here for just $4.95, or get the full-color print version via Amazon and select bookstores.
Painting
Poetry