Cirrhosis isn't half as bad
As maladies you might have had.
A failing liver strains the muscles
But liberates the red corpuscles.
When voided kidneys soak one's dollies,
Relief, like spasms, comes in volleys.
Rope-severed cords force coded silence,
Deterring tongues from false compliance.
Lung injuries from mustard gas
Loose sprinkles on Death's demitasse.
Torn ligaments beneath your bruises
Yield percs for opiated snoozes.
A scalpel, swallowed in mid-seizure,
Can point the way to lifelong leisure.
Wee hemophiliacs who stumble
Bring joy to cutthroats prone to fumble.
The tendency to swallow tacks
Inks spittle to a sputtered fax.
Cribs fraught with sanguine complication
Are catapults of grave elation.
Brief candle!, melting with distress,
You'll harden soon with seal's impress.
–Robert C. Hardin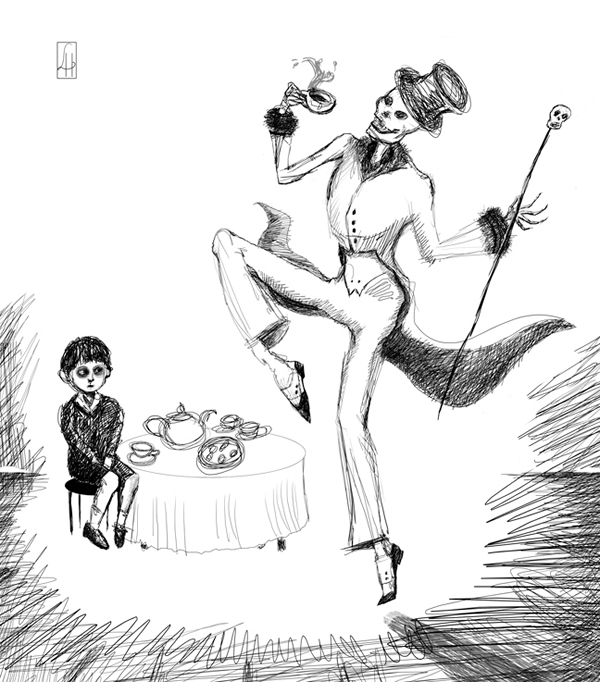 Sensitive Skin 12 available here in PDF format here for just $4.95, or get the full-color print version via Amazon and select bookstores.
Drawings
Poetry