Novelist, playwright and poet Arthur Nersesian in conversation with Bernard Meisler.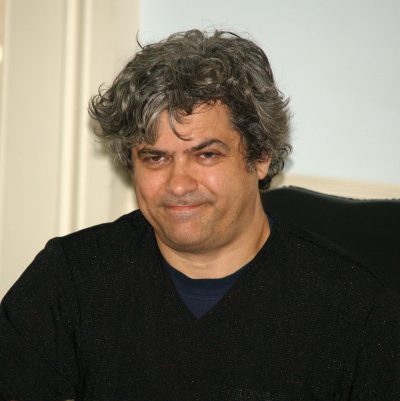 Arthur Nersesian is the author of nine books, including the classic novels The Fuck-Up and the crime fiction novel Gladyss of the Hunt. Born and raised in NYC, where he still lives, we got off to a cheery start, talking how about Father died of ALS, his mom of Alzheimers and how I'd just put down my cat Jerry the day we spoke.
His forthcoming book, The Five Books of (Robert) Moses (Akashic, July 2020), which he's been working on for 25 years is a post-apocalyptic story about what happens in NYC after it's been hit with a dirty bomb. We spoke about his writing process, how he walks 7-10 miles a day as counter weight to writing. We also discussed the general burden of being a writer (whether you have a family and kids or not), and the lukewarm parenting we received growing up, when you had to carry a knife in NYC.
The Sensitive Skin magazine podcast is now available on iTunes, Stitcher, Spotify and the other usual places, or listen to it here. New episodes every Monday!
Podcast: Play in new window | Download
Subscribe: Google Podcasts | RSS
Podcasts