Marc Olmsted in conversation with Bernard Meisler.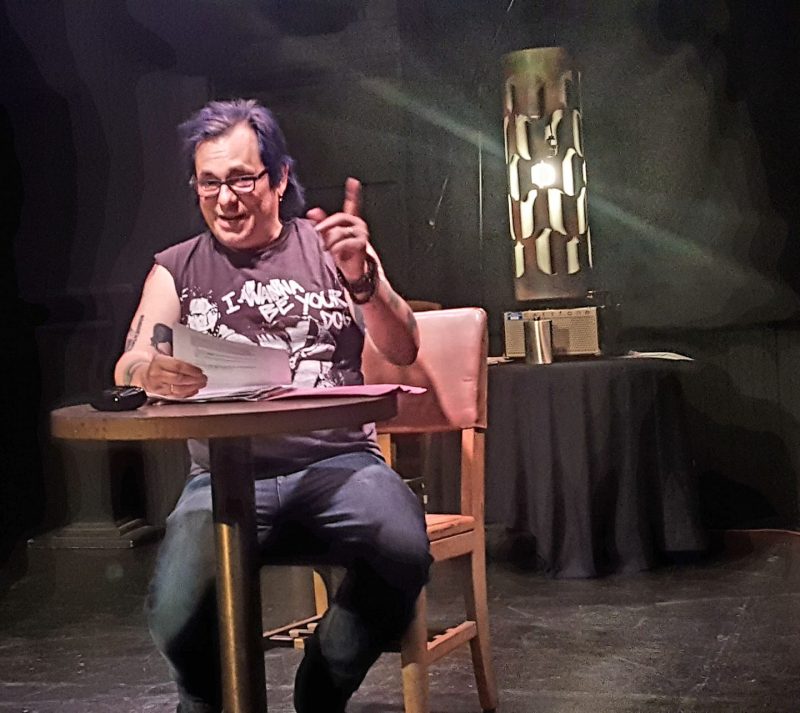 Marc Olmsted is a poet whose work has appeared in a million different places, he's a teacher, of both writing and Buddhist meditation, and he wrote a great memoir about his close friend, Allen Ginsberg, called Don't Hesitate: Knowing Allen Ginsberg. We spoke about meditation, Shakespeare, his dad, a well-known character actor who appears in the single greatest episode of The Twilight Zone, "To Serve Man," and our thoughts about Jack Kerouac and William S. Burroughs. Marc also did a great Gregory Corso imitation. Marc reads a couple of pieces, and then we get to hear his band, The Job, play a song called "Birdbrain," with vocals by none other than Allen Ginsberg himself.
Like I say in the intro, I'll be taking the summer off after this podcast (OK, maybe one more after this), but will be back in September with more. But should I? Do you want me to? Send an email, or post on our Twitter or FB page or better yet, write a review on our iTunes page (unless you think we suck, in which case you can belay that). Peace!
The Sensitive Skin magazine podcast is now available on iTunes, Stitcher, Spotify and the other usual places, or listen to it here.
Podcast: Play in new window | Download
Subscribe: Google Podcasts | RSS
Podcasts
Poetry