Novelist, poet and publisher J. Macon King in conversation with Bernard Meisler.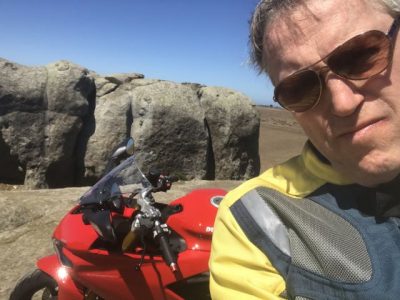 I met J. Macon King last spring, when he sent in a short story I liked – he thought I lived in NYC, but to his surprise, we both lived in Marin. John tells us how he grew up in the Midwest, his adventures on the AlCan, moving to LA in the seventies, then up to wild, wild mid-70s San Francisco and finally ending up in Marin in the 90s. We spoke about the many luminaries who've made their home in Marin, like Sam Shepard, Peter Coyote, Phillip K. Dick, Martin Cruz Smith and Gerald Nicosia. Around the 50-minute mark, John reads us three poems.
Listen up!
The Sensitive Skin magazine podcast is now available on iTunes, Stitcher, Spotify and the other usual places, or listen to it here. New episodes every Monday!
Podcast: Play in new window | Download
Subscribe: Google Podcasts | RSS
Podcasts