Paris-based painter David West in conversation with Bernard Meisler.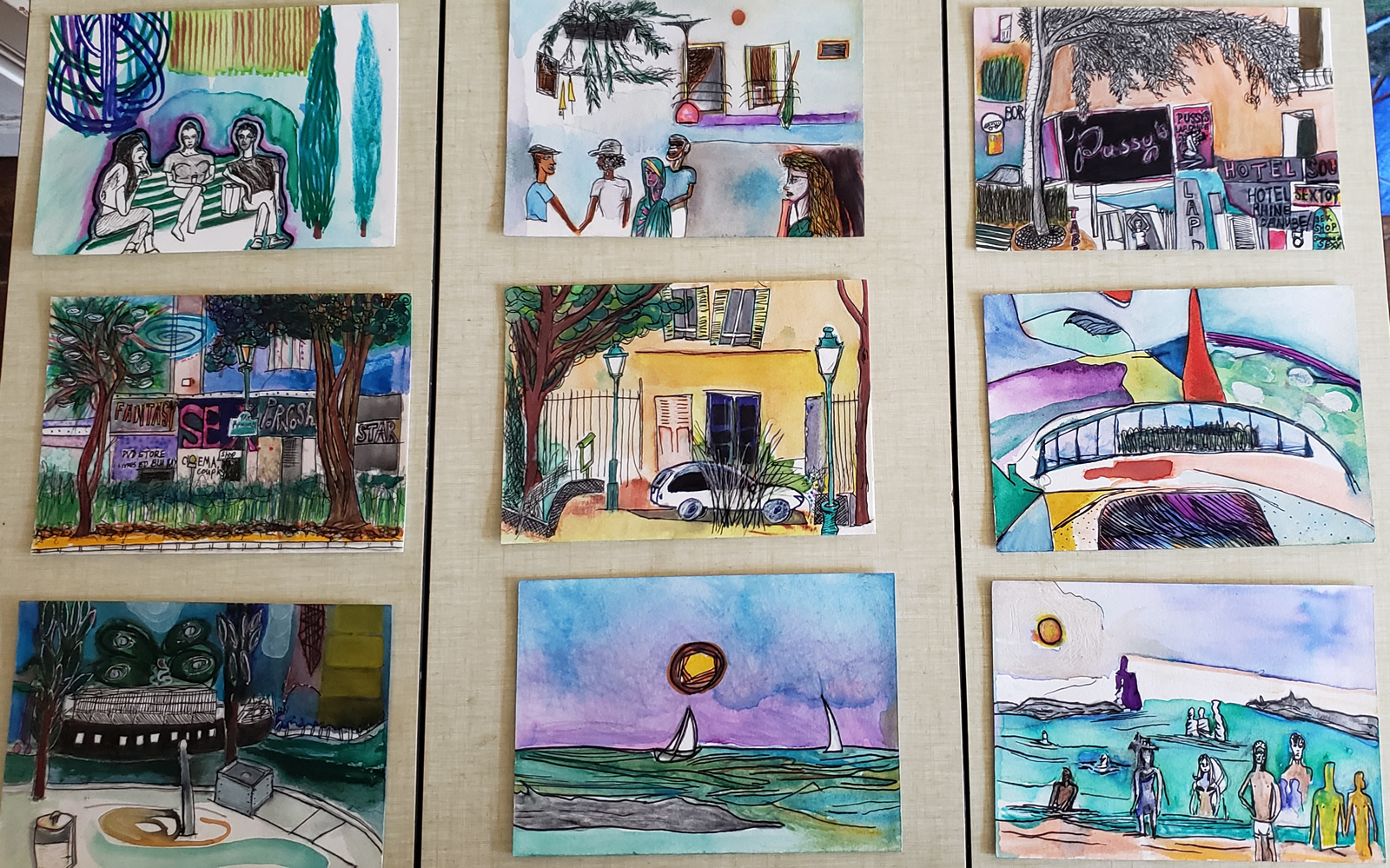 I met David West at the Pink Pony in NYC, back in 1994 or thereabouts. David was the "bartender" and I used to go there all the time with Mark Ashwill. We had lots of laughs. After about three months, he told me his last name, and the penny dropped – I'd heard his name for years, we had many friends in common, and I had actually been friends with his sister 10 years earlier. Anyway, we had a good talk – everything from men wearing shorts in Paris because it's too damn hot, to his leaving home at 16 to go live with a bunch of wild ballerinas. We talked about his traveling the world, the myth of CBDs, how he ended up in Paris, where's he lived for almost 20 years now, and what it's like to be an American there in the time of You-Know-Who. Finally, we agreed that art can save the world. The above photo is of some of his recent (brilliant) work. If you want to see more, you can make the click here, here, or check out the book of his work we published, Drawing Down the Muse.
The Sensitive Skin magazine podcast is now available on iTunes, Stitcher, Spotify and the other usual places, or listen to it here. New episodes every Monday!
Podcast: Play in new window | Download
Subscribe: Google Podcasts | RSS
Podcasts