Here's a Friday night treat for you all – the complete concept film of Serge Gainsbourg's classic "rock opera", Histoire de Melody Nelson.
There's little doubt that Melody Nelson, a short (27 minute) album released in 1971 is Gainsbourg's masterpiece. If you're a fan of the man (as are Air, Beck, Pulp, Portishead, and many many others – but that list somehow doesn't do him justice), you know that already. Yet few have seen the feature-length rock video directed by Jean-Christophe Averty created for French TV. Starring Serge and his long-time lover, the gorgeous Jane Birkin (before hooking up with Gainsbourg, she was best known for the menage-a-trois scene from Blow Up), it's a treat for fans, and a great place to start if you've heard of Gainsbourg but aren't familiar with his music. Enjoy this funky psychedelic 60s flashback!
Les ailes de la Rolls effleuraient des pylônes
Quand m'étant malgré moi égaré
Nous arrivâmes ma Rolls et moi dans une zone
Dangereuse, un endroit isolé
Là-bas, sur le capot de cette Silver Ghost
De dix-neuf cent dix s'avance en éclaireur
La Vénus d'argent du radiateur
Dont les voiles légers volent aux avant-postes
Hautaine, dédaigneuse, tandis que hurle le poste
De radio couvrant le silence du moteur
Elle fixe l'horizon et l'esprit ailleurs
Semble tout ignorer des trottoirs que j'accoste
Ruelles, culs-de-sac aux stationnements
Interdits par la loi, le coeur indifférent
Elle tient le mors de mes vingt-six chevaux-vapeurs
Prince des ténèbres, archange maudit,
Amazone modern' style que le sculpteur,
En anglais, surnomma Spirit of Ecstasy
Ainsi je déconnais avant que je ne perde
Le contrôle de la Rolls. J'avançais lentement
Ma voiture dériva et un heurt violent
Me tira soudain de ma rêverie. Merde!
J'aperçus une roue de vélo à l'avant,
Qui continuait de rouler en roue libre,
Et comme une poupée qui perdait l'équilibre
La jupe retroussée sur ses pantalons blancs
"Tu t'appelles comment?
– Melody
– Melody comment?
– Melody Nelson."
Melody Nelson a des cheveux rouges
Et c'est leur couleur naturelle.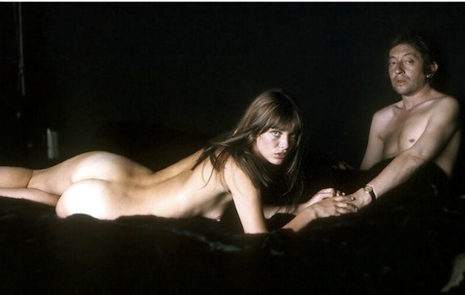 All Lyrics written by Serge Gainsbourg.
"Melody" 7:32 (Music by Serge Gainsbourg)
"Ballade de Melody Nelson" 2:00 (Music by Jean-Claude Vannier)
"Valse de Melody" 1:31 (Music by Serge Gainsbourg)
"Ah! Melody" 1:47 (Music by Jean-Claude Vannier)
"L'hôtel particulier" 4:05 (Music by Serge Gainsbourg)
"En Melody" 3:25 (Music by Jean-Claude Vannier/Serge Gainsbourg)
"Cargo culte" 7:37 (Music by Serge Gainsbourg)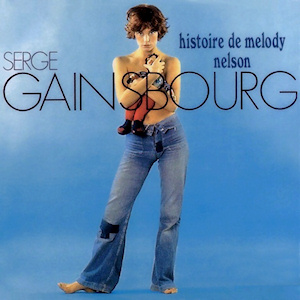 Personnel
Alan Parker – guitar
Brian Odgers – bass
Douglas Wright – drums
Alan Hawkshaw – piano
Jean-Claude Vannier – arrangements, Orchestra Director
Jane Birkin – vocal parts
Classics
Music
Video