Poet and teacher Sharon Mesmer in conversation with Bernard Meisler.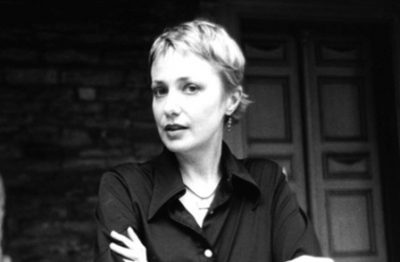 I always enjoy speaking with the great Sharon Mesmer, one of my favorite poets and/or people! We talked about the state of poetry, podcasts (Ram Dass vs. Joe Rogan), cancel culture, millennials vs. gen z, the holidays, and how her plan to kidnap her teacher and mentor Allen Ginsberg went awry (even though he was all for it.) Sharon reads us her great Freddie Mercury poem, then some work from her new project, "Even Living Makes Me Die," a tribute to American women poets who are sadly "underknown," which was featured in a recent issue of American Poetry Review. Listen up!
The Sensitive Skin magazine podcast is now available on iTunes, Stitcher, Spotify and the other usual places, or listen to it here. New episodes every Monday!
Podcast: Play in new window | Download
Subscribe: Google Podcasts | RSS
Podcasts
Poetry