In conversation with steve dalachinsky.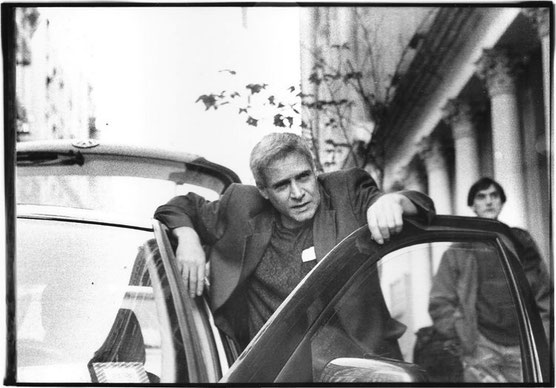 steve dalachinsky is a downtown New York poet who's also very active in the jazz scene – he's worked with Matt Shipp, William Parker, and wrote one of his many books of poetry while listening live to Charles Gayle. We spoke about his growing up (poor) in Brooklyn, getting into jazz, and his first exposure to poetry (William Blake and Lorca) the Beats ("Coney Island of the Mind" and "Howl"), his love of avant-garde jazz (Cecil Taylor, Albert Ayler, Coltrane, Dolphy). We uncover the mystery of how Jack Hirschman got his copy of Mayakovsky Maximum Access (steve gave it to him), how you should be imbued rather than influenced by your role models, why political poetry should be timeless rather than timely, and how he started reading with jazz musicians, most recently with Frank London at the Stone.
At around the 40-minute mark, steve reads three poems, "Glissando" (about Mayakovsky), "Last Year at Marienbad Gone Bad," and "Magical Realism" (for Derek Jarman).
The Sensitive Skin podcast is now available on iTunes, Stitcher, Spotify and the other usual places, or listen to it here. New episodes every Monday!
Podcast: Play in new window | Download
Subscribe: Google Podcasts | RSS
Podcasts
Poetry