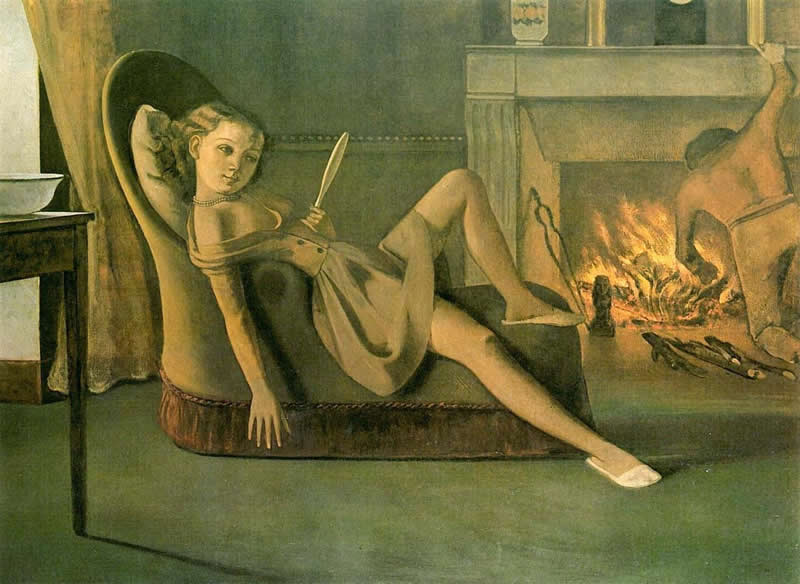 Like Balthus, he paints
a female model
in a chair.
Dabs of sickly green
define her. The air
around her ocher.
Such small hands,
he tells her.
He's fifty, with
no pubic hair.
Work full of
prepubescent labial folds.
Be my little girl,
he whispers.
She is twenty.
Healthy and rosy.
No, she says.
You won't take
my soul.
Gets up from
his chair, leaves
him there.
–Sharon Olinka
Poetry