Ralph Carney
is a multi-instrumentalist/horn player who has spent the better part of the last 2 decades criss-crossing the world, on stage and in studios with the likes of Tom Waits, Jonathan Richman, William Burroughs, Allen Ginsberg, B-52's, Marc Ribot, Bill Laswell, David Thomas, Hal Wilner, Elvis Costello, Tipsy, Galaxie 500, Daevid Allen, Mushroom, Oranj Symphonette and The Black Keys, to name a few.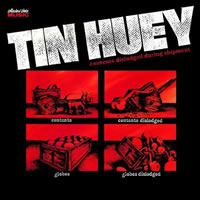 Let us not forget Ralph's humble beginnings as a member of Tin Huey (along with Chris Butler, who later formed the Waitresses). Tin Huey recorded a cult-classic album for Warner Brothers in 1979 titled Contents Dislodged During Shipment and before becoming the "horn man for hire", Ralph formed the Swollen Monkeys in the early 80's which included future Shimmy Disc legend Mark Kramer and saxophonist Mars Williams of the Psychedelic Furs.
Ralph's own recordings are soundscapes not unlike the David Lynch, Jim Jarmusch, and Robert Frank movie soundtracks he's contributed to—mixed with Dixieland, folk, swing and the experimental 70's pop sounds of Brian Eno. Ralph Carney is perhaps the most hard to describe multi-genre, multi-talented, wacked-out pop and jazz hornplayer/singer/composer since Rahsaan Roland Kirk…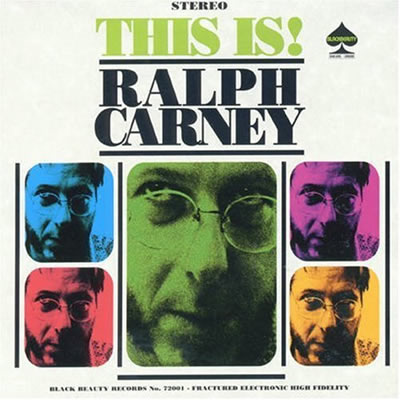 On his 3rd solo album, This is! Ralph Carney, he's the only performer and, while saxophone is his primary instrument, he also sings and plays clarinet, panpipes, Jews harp, musical saw, keyboards, guitar, percussion and lots more by overdubbing himself to produce some of the most fun music you're likely to hear anywhere. Ralph references old time traditional music forms such as swing and folk music – and there's certainly modern avant-garde influences for those paying attention, but it's all delivered in a non-pretentious style like the background for a Saturday morning cartoon. We're proud to present some extra tracks Ralph "had laying around", plus a few more from his Serious Jass Project.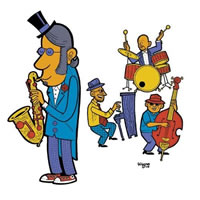 Allen Ginsberg said: "Ralph Carney's Circle of Fifths continuously evolves in horns' circular breathing (like Australian Aborigines' Didgerey Doo) matching voice-text power to make the most perfect poetry music recording I've done."
Ralph Sez: Life in Akron Ohio in the 60's was typical midwestern, you know, regular barber, crewcut, army men, a bunch of friends on the block, we pretended we were Zorro, Batman, Vikings, etc. The usual dramas of friendship and betrayal. Kennedy, frisbee, superballs, etc. I was into wind up record players and derbies and old magazines. I felt the ghosts and now I know about past life stuff, older brother and sister, dad who worked on polyester research, mom who smoked Carletons and had a creative imagination. I drew cartoons and stuff. 7th grade was the worst; but I grew my hair out a bit. Art class was my favorite. In love with lots of girls, only they didn't know. 8th grade — ZOING!! Puberty hits and obsession with being a musician, started on a 5 string banjo. Bluegrass, country blues, Beatles (still). Banjo, violin (fiddle), harmonica. Then at 15 I took up saxophone, JAZZ JAZZ JAZZ. Mostly Blue Note, Rahsaan, Coltrane. Self taught. Worked in a cool mall record store. Graduated high school, joined "Tin Huey" older guys from different high school. Into Iggy and German rock, Faust, Can, etc. Played 3 nites a week in a basement. Also worked with Alan Myers of "Devo" playing out jazz. 1 year of college in Kent Ohio, went to see a lot of music. Jazz gigs in Cle. Sun Ra. Weather Report. Rahsaan Roland Kirk. Yuseff Lateif.
Music