Unfinished, a poem fragment by Vladimir Mayakovsky, discovered in M's papers after his suicide in 1930.
Любит? не любит? Я руки ломаю
и пальцы разбрасываю разломавши
так рвут загадав и пускают по маю
венчики встречных ромашек
Пускай седины обнаруживает стрижка и бритье
Пусть серебро годов вызванивает уймою
надеюсь верую вовеки не придет
ко мне позорное благоразумие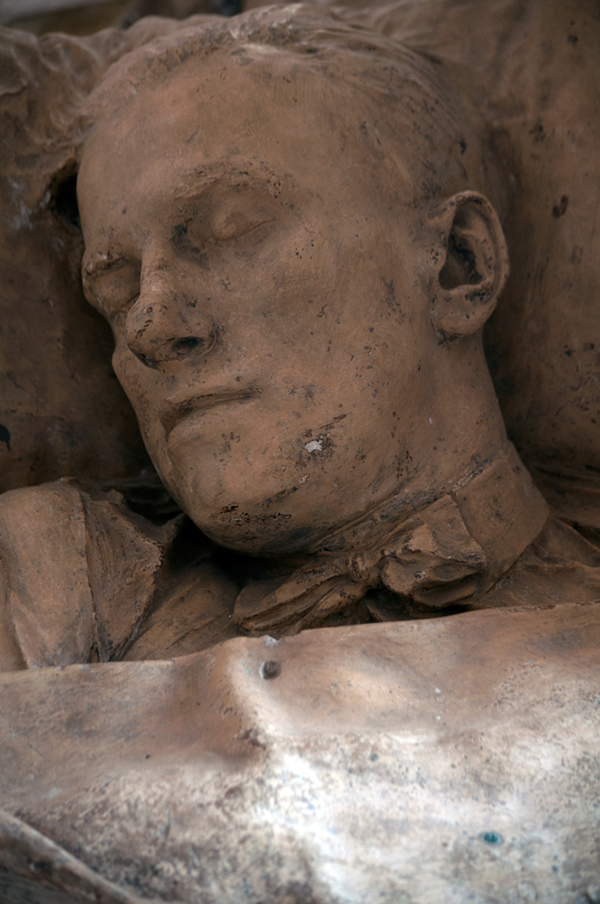 She loves me?  She loves me not?  I'm wringing my hands
and scattering my broken off fingers
the way you pull petals from wayside daisies
and release them into May
to know your fortune.
Let a shave and haircut uncover grey hair
Let the silver of years ring out in masses
I hope I believe that shameful good sense
will never come to me
–Vladimir Mayakovsky, translated by Jenny Wade
Sensitive Skin 12 available here in PDF format here for just $4.95, or get the full-color print version via Amazon and select bookstores.
Essays
Poetry